Beautiful Soul
29 Nov 2013
Kimberly Krauk uses the healing power of the arts to help children overcome adversity
By JASON A. ZWIKER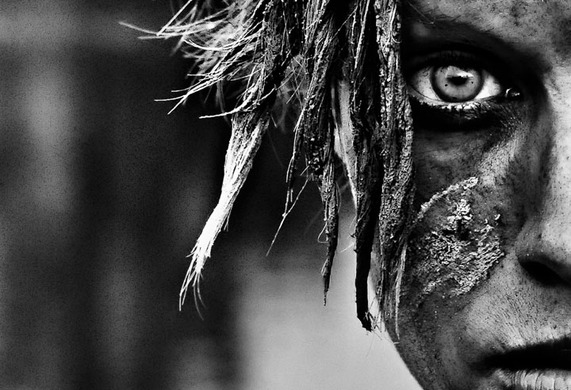 The red clay is inescapable on a hot afternoon during the dry season in Gulu, Uganda. It turns to dust and coats you, covers your clothing. The color is almost shocking in its intensity, standing out against the vivid blue of the sky and lush green of the foliage.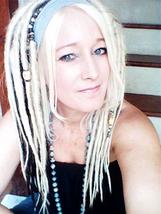 "You can just walk down the street and then wipe your arms with a damp rag," says Kimberly Krauk, executive director of Invest in Children & Youth. "It comes away coated in red."
This is home away from home for Kimberly, a place she returns to several times a year. It's a place of scarcity but also a place where life is raw and real. Electricity and running water are luxuries even for paying customers in the hotel outside the village. In the early morning hours, the call of roosters and the purr of mopeds, called bata-bata by the local Acholi tribe, fill the air as the village begins its day.
The scene is peaceful as Kimberly and the rest of the team prepare for a day of teaching, but this place has not always known peace. Many of the children here have been traumatized by decades of war and violence.
Invest in Children & Youth is here to help the children overcome the trauma of their past experiences and build a better future. They do so not only through classroom instruction, but also through music, dance, painting, creative writing, and sports.
"Our curriculum deals with the issues that the kids are facing because they've gone through such tough times: how to forgive, how to persevere, how to hold on to hope in the midst of chaos."
For over 40 years, Kimberly's father, Richard Krauk, played piano at the Mills House in downtown Charleston. "My father was one of the most gifted musicians I've ever known. It gave me such an appreciation for music of all genres. I grew up listening to everything from Classical to Jazz to the sound of the Roaring '20s. Music shaped the direction of my life."
As a child, she learned to play music by ear on a variety of instruments. The time she spent with her father gave her a deep appreciation not only for music in and of itself, but also for how music can influence lives, how music can become the foundation for self-expression, self-knowledge, growth, and change.
Kimberly followed other career paths outside of music, including teaching and event planning, for many years. What she found, however, whenever she looked back over her shoulder, was that music was following her wherever she went. "If you're not pursuing the desires of your heart, you will always feel like a part of you is missing," she says with a soft laugh, her eyes sparkling with a wisdom born of compassion and kindness. "No matter how hard I tried to not pursue music, it still became my life."
She began to question her choices in life and wondered why she felt unfulfilled. "I asked myself: what difference am I really making?" She took a leave of absence from her job, put a map on the wall, and planned a route through Europe. "I contacted churches in each of the countries I was going through, and asked to be placed with host families so I could gain an appreciation for the different cultures." In exchange, she did whatever work was needed: scrubbing toilets, painting walls, or playing music for the worship services.
It was during this trip that she discovered her love for another art form: photography. She learned to create disquieting works of beauty, both by following light in the natural world and by losing herself for entire nights at a time in Photoshop. Her art is rich in texture and nuance, the raw emotion palpable on the surface.
When she returned, she accepted a job offer from Sandy Diner, President and Founder of Invest in Children & Youth.
Her work with the grassroots organization has taken her to troubled places in six different states in the USA as well as to countries like Russia, Hungary, Uganda, Ethiopia, Kenya, and Rwanda.
The lessons she's learned through more than ten years of travelling the globe and working with those who have the least resources and the greatest need are profound. Like so many others who've devoted their lives to this kind of work, she's found that helping others find peace in their lives helps her find peace as well.
That peace was sorely needed recently when her father passed away. "Just sitting down at a piano was bittersweet for me, because of all the memories."
"Because I was in such a hard place, I even had to set my camera down for a year," she says. "I had to learn to see the world in a new way."
And she did.
She has since resumed her photography. Several of her photographs will be in Christie's Auction House in New York as part of a benefit for Angels of East Africa, a nonprofit founded by Sam Childers, whose life was changed by his experiences working with former child soldiers in Africa (in 2011, Machine Gun Preacher, a movie about his life, starring Gerard Butler, was released).
"There is no better way for me to honor my father than by spreading the joy he gave me through music."In return, she's gained not only personal serenity, but also her own tribal Acholi name: Abyer. While riding on the back of a bata-bata, she asked her guide about the meaning of the name. He told her that it means beautiful, but more specifically, it describes one who really cares about others.
"Don't underestimate the ripple effect of changing even one life," she says. "That one life might end up changing an entire village."